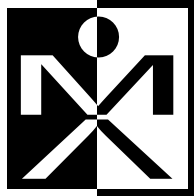 Michal Valášek
Freelance web developer
michal.valasekgmail.com
Is (not only) a web programmer, technology fan, cinema addict, booklover (especially oldschool scifi), likes history and plays guitar. Runs, rides *boards and likes to travel. Loves great coffee & food. Lives online.
I develop web apps
Ruby + Rails
(focus on backend)
AWS
Data processing (Kinesis, Lambdas, SQS)
ML Pipelines with Sagemaker
Python, Javascript
I develop web apps in Ruby & Rails with focus on backend and data processing.
My work experience AWS includes setting up infrastructure, machine learning pipelines with Sagemaker and data streaming pipelines utilizing Kinesis streams and Lambdas.
On the side, I'm interested in Machine Learning & Game Development, and I often use Python and Javascript as my secondary languages. I still keep an eye on Elixir which I platonically adore :)